Zigbee is a set of wireless communication protocols that allows the creation of personal area networks (PAN, Personal Area Network). It is characterized by low power consumption and low data rate.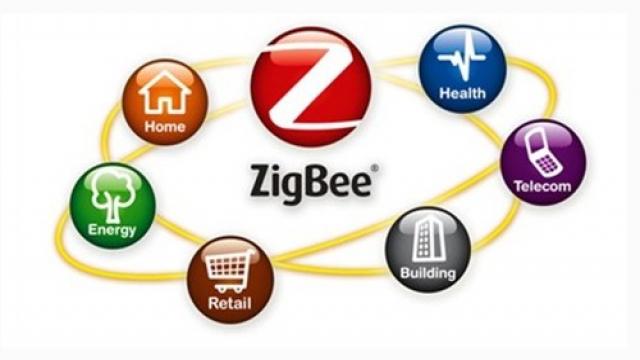 It is based on the IEEE 802.15.4 standard and uses one of the unregulated frequency bands:
868-868.8 MHz: Europe, allows one communication channel, extended to three in the 2006 revision.
902-928 MHz: North America, up to ten channels, extended to thirty in 2006.
2400-2483.5 MHz: worldwide, up to sixteen channels.
The 2.4 GHz ISM band is the most popular as it does not geographically limit the scope of use of devices.
Advantages of Zigbee
One of its main advantages is its low power consumption, which is especially useful for battery-powered devices.
Another of its main assets to dominate the sector is the simplicity of its circuitry, which makes it possible to develop really economical devices.
Finally, having the backing of the Zigbee Alliance, which includes major companies such as Philips, Huawei, Scheider Electric and Texas Instruments, among many others, is a guarantee for the development and continuity of products based on the standard.
Zigbee vs Bluetooth
These are two of the most common options when talking about the Internet of Things (IoT). Both protocols operate on the same frequency and are based on the IEEE 802.15 standard for wireless personal area networks.
It should be noted that there are two types of Bluetooth: conventional and "low energy" (also called Bluetooth Smart or BLE, Bluetooth Low Energy), whose main difference is energy consumption, which is much lower in the second case.
The following table shows some of the characteristics of these protocols:
ZigBee
Bluetooth
Bluetooth Smart or BLE
IEEE Standard
802.15.4
802.15.1
802.15.1
Range
75-100m
10m
>10m
Connected nodes (max)
65000
8
N/A
Frequency band
2400GHz-24835GHz16
2MHz channels

2400GHz-24835GHz79
1-MHz channels

2400GHz-24835GHz40
2-MHz channels

Throughput
0.03Mbps
1-3Mbps
0.27Mbps
Latency
15ms
100ms-3s
3-6ms
Consumption
30mW
100mW
0.01-0.5W
Zigbee in the field of smart lighting
One of the most popular applications of this technology is in the field of home automation and more specifically smart lighting.
The Philips Hue lighting system supports the Zigbee standard since its launch in 2012 by the lighting giant. This guarantees the interoperability of Philips products with those of other suppliers, as long as they are "Zigbee compliant".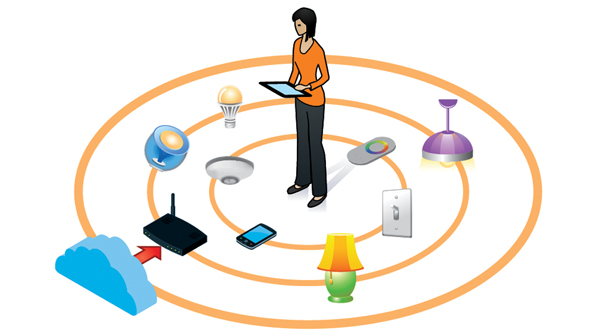 If you want to enjoy the many advantages of smart lighting, the best way is to start with one of the Hue Starter Kits that we put at your disposal. In them you will find, in addition to the bulbs, the bridge. The bridge is a kind of router that allows you to manage all the Hue devices you have.
Another advantage of this type of system is that they can be controlled remotely from the cell phone through one of the available apps, of which we present the most popular ones.