Once you get to know LED filament bulbs for the first time, you fall for their charms. It is a reproduction of the classic bulb invented by Edison with exposed filaments and it is gorgeous.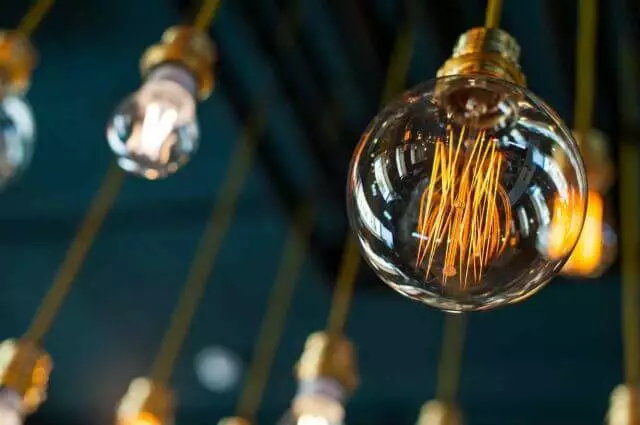 Filament bulbs are actually decorative bulbs because their beauty lies in the simplicity of their shape. We have always resorted to lamps to decorate or give personality to environments through lighting, but if we prefer not to overload the room with unnecessary decor, filament bulbs are able to decorate and stand out on their own.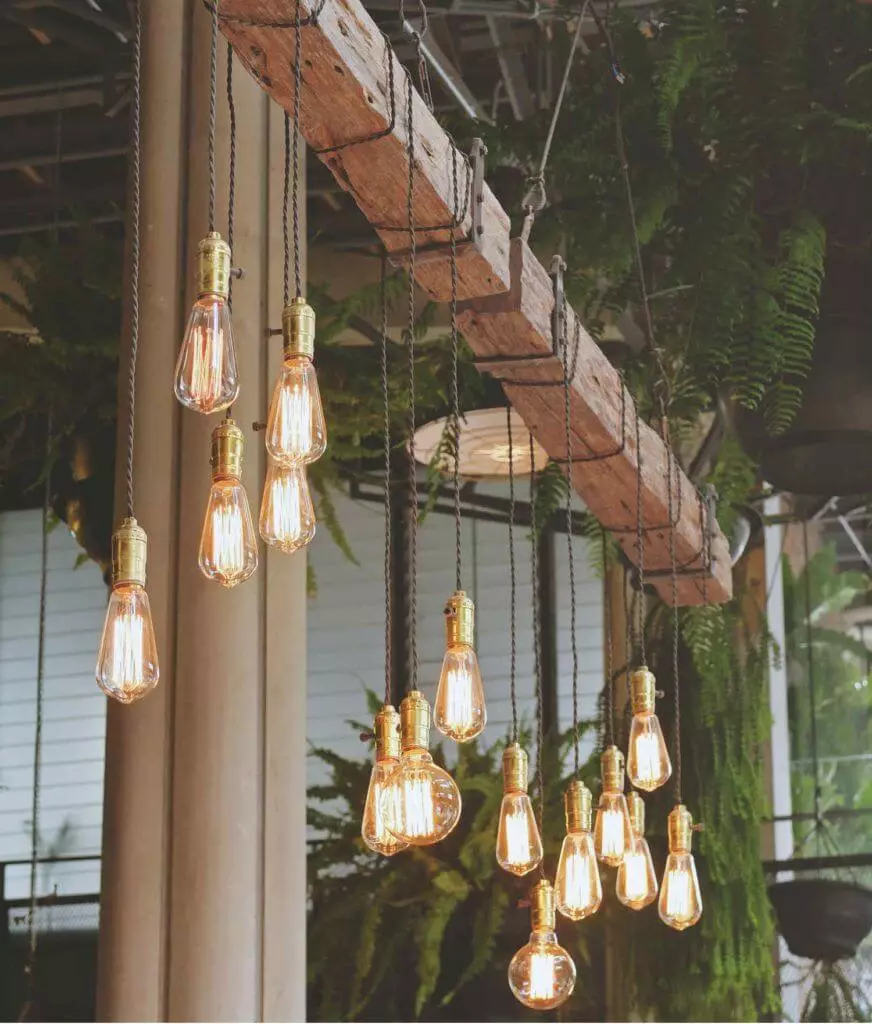 The Charm of the Edison Bulb with LED Technology
These decorative bulbs are the perfect combination of design and functionality. Architects and designers seek to achieve symmetry between aesthetics and functionality in these LED-based filament bulbs.
Difference between LED filament bulbs and incandescent bulbs
These LED filament bulbs work by generating light through tiny LED emitters configured in a strip to resemble a conventional filament. They look like a conventional incandescent bulb but with the advantages of LED lighting technology. So, while LED filament bulbs share the aesthetics of the classic incandescent Edison bulb, they are light years ahead (pun intended) when it comes to performance and durability.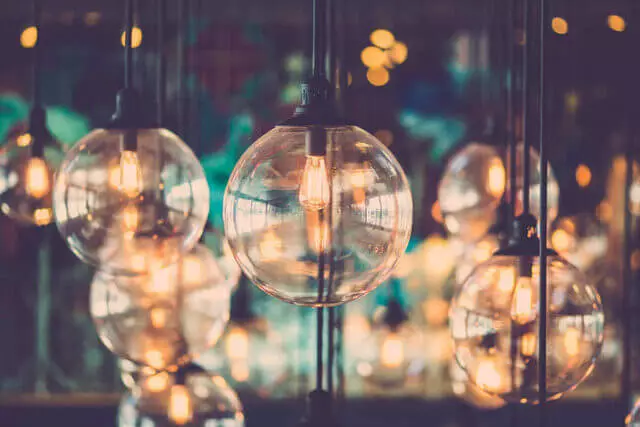 Most LED filament bulbs have a lifespan ranging between 15,000 and 40,000 hours, leaving incandescent bulbs that last between 500 and 1,000 hours far behind. Same goes for efficiency, with LED technology bulbs requiring 7 to 10 watts to generate the same amount of light produced by a 60-watt incandescent bulbs.
Unlike conventional LEDs, LED filament bulbs are omnidirectional, which means they emit light in all directions. Therefore, they are ideal for table lamps and lamps that must reflect light in 360-degrees.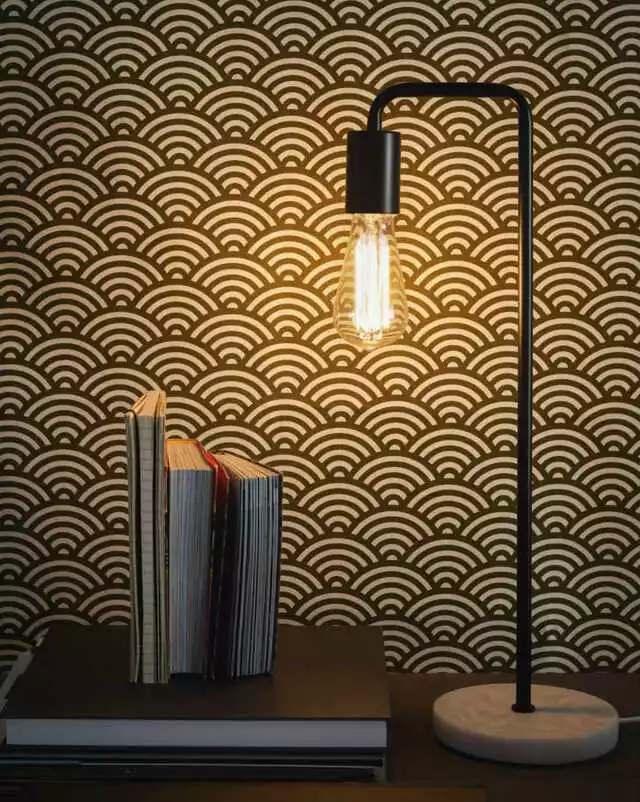 Another advantage of these LED filament bulbs is the constant and flicker-free light emission, making them much more comfortable and healthy for our eyes.
In the area of color accuracy, these bulbs score best, reaching 80 on the color rendering index, on an equal level with that of conventional LED bulbs.
With their undeniable charm and aesthetic appeal, paired with the performance advantages that characterize LED technology, these bulbs offer the best in quality, beautiful design and efficiency.
As with conventional incandescent lamps, LED filament bulbs come in many sizes and shapes. They are also available in a range of color temperatures for more dynamic lighting that mixes different colors in the same environment.
Decorative filament bulbs
Warm-temperature filament bulbs are ideal for creating a cozy ambiance. For restaurants, stores and homes, these bulbs are perfect for vintage style fixtures where more modern looking bulbs would be out of place.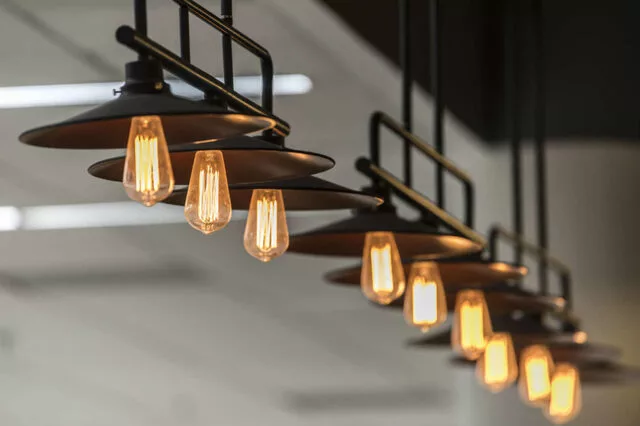 Filament bulbs also fit with decoration styles such as Art Noveau, Victorian style, retro… They emit a very distinctive light that helps to create a cozy atmosphere. There are also models with a different finish such as smoked glass in brown or gray.
Much more than vintage light bulbs
Within the range of filament bulbs we can find some models with very modern and original designs. They are bulbs that move away from the classic look and have colors and drawings that generate different lighting effects.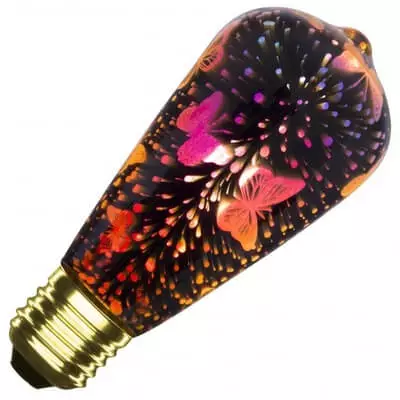 Obviously, their value is mainly decorative or to be used as ambient lighting, since the amount of light they offer is limited. In any case, they are an increasingly popular option because they stand out above the rest.
Welcome to the new era of high-end lighting, a unique lighting experience.
And you, can you resist to these charms? Take a look at the catalogue of LED filament bulbs in our online lighting store, you will find them in globe shape, reflective, with warm or neutral light…