The vintage style design lamps are an example of how retro design and LED technology savings come together to offer a better product. Nostalgic and lovers of any past time are in luck, many of the decorative and fashionable elements of the 50's, 60's and 70's come back renewed under the retro vintage style and lighting is one of them. In this case we speak, of course, of the LED lighting in its most retro vintage format.
Lighting is essential when choosing the decoration of a place. The lamps and lighting points are the elements that help us to give personality and presence to our home and today we bring a few for those who think that any past time was better.
Decorating with vintage style design lamps
The vintage style ceiling lamps are booming lately, it is a decorative style that is usually very well adapted today. We can decorate our home with a more current touch, but these vintage style design lamps fit perfectly if we know how.
In Ledkia we are also retro lovers and therefore, within our range of lamps, we have a number of industrial or retro stylemodels inspired by the American decade of the 30s and some more sixties inspired by the geometric designs so peculiar to this decade.
The 60s have left us an inspiring legacy. It is an era in which the influence of the Scandinavian decorative style based on straight lines among other characteristics began.
The furniture and decorative objects of this period left behind the comfort of the 50's and sought the geometric shapes and straight and modern lines that would characterize this period. The result was the creation of fun and original furniture that today has evolved to show its most elegant face.
The interior lighting industry has exploited this facet to the maximum to create designer lamps based on the geometric designs of the 60s that bring a sophisticated touch to the decoration of a room.
The lamps inspired by the 60s look great combined with each other, as the different geometric shapes bring dynamism to the same space.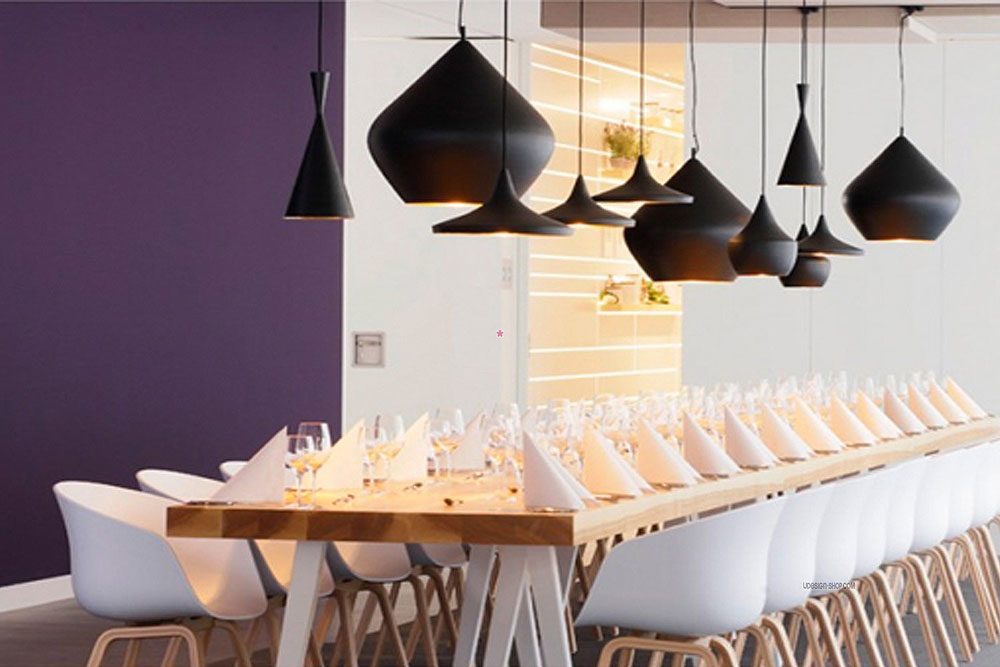 These vintage style designer lamps have amber colored interiors, which is ideal for creating a cozy and warm atmosphere in any space.
Industrial style LED lamps
These are brass lamps with braided wires, and with the metal structure in sight. We can find them as Ceiling lamps hanging, as floor lamps or floor lamps or sconces ideal to have a point of light in a corner of the house or auxiliary lamps with a more directed light.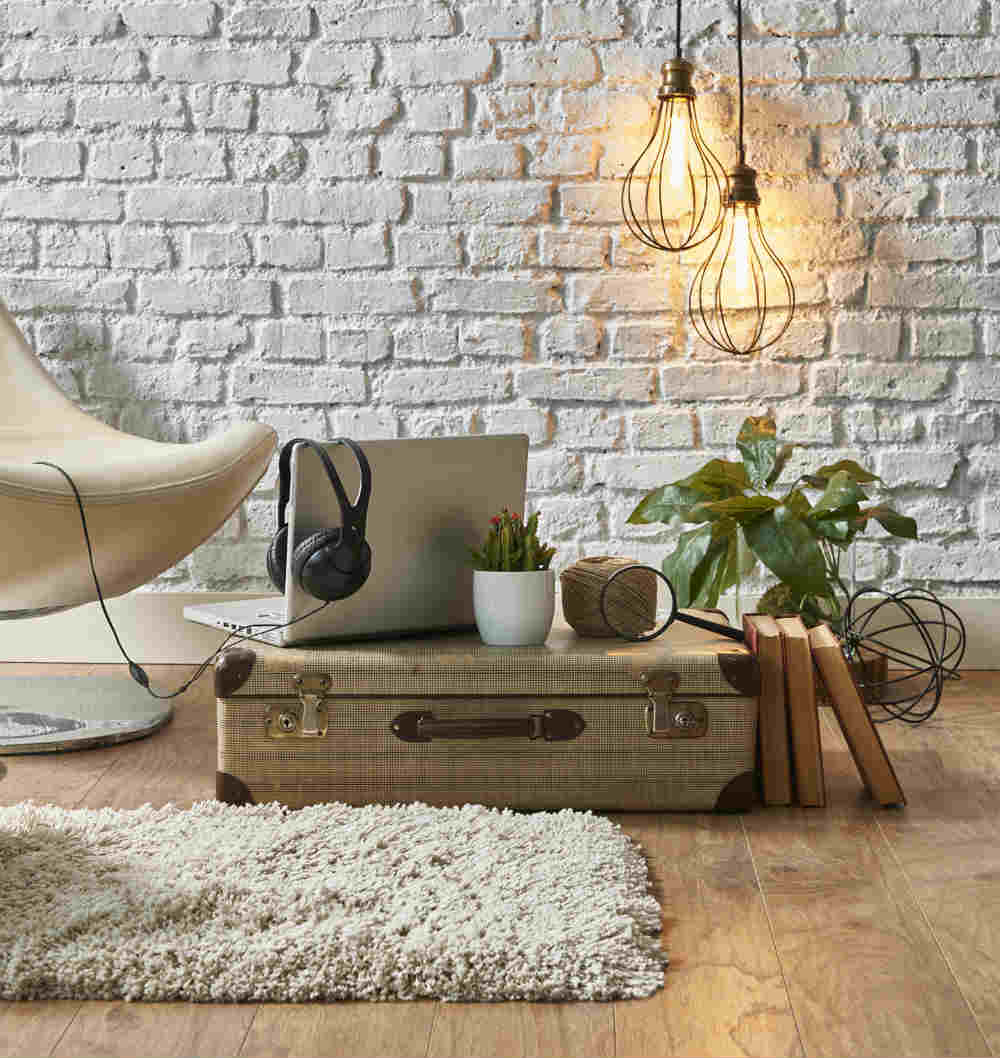 Industrial style lighting is the key to achieve this urban decor that is characterized by the bareness of the structures, concrete walls, exposed bricks, steel beams, high ceilings and large windows. We can combine an industrial style lamp that brings this different point in the decoration with more modern furniture. In this case the key is to choose the right model of lamp and if we put together several in a small space the success is assured.
The wires in sight or the lamps "only" with filament bulb are ideal to hit the mark with this style.
Retro style design lamps
The thing is not to look in the storage room, but to combine colors, textures and materials. In retro style decoration, crystal and glass are two successful materials that fit perfectly with this style. For this reason the new vintage LED lamps that mimic the design of the 50s, 60s and 70s are perfect to give the touch to an environment with this style.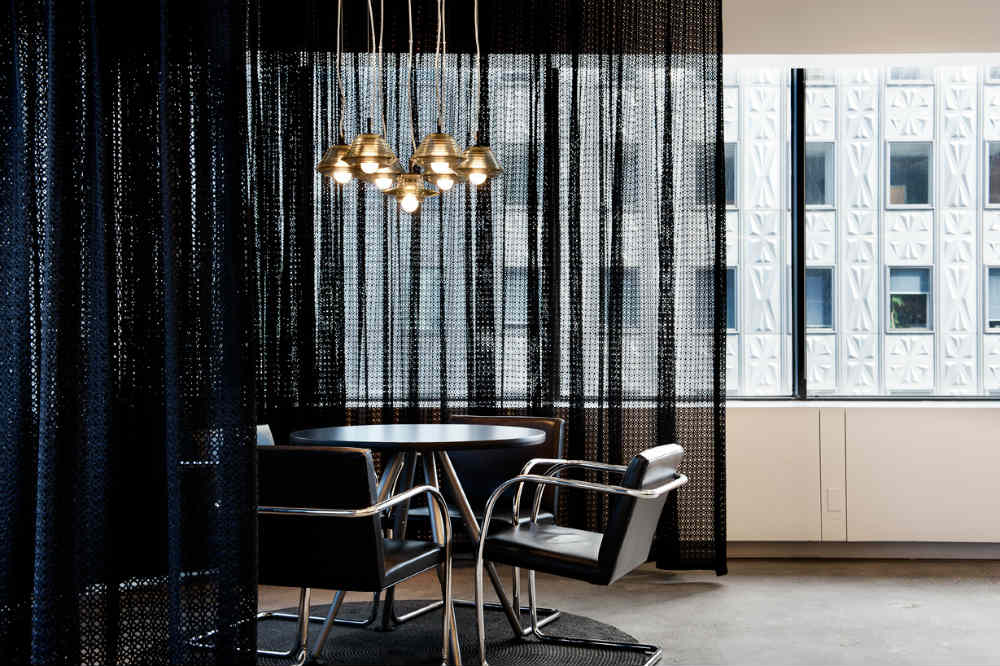 LED bulbs for design lamps
These vintage style design lamps that bring a retro industrial touch to any space look best when combined with E27 filament LED bulbs, as their structure allows to show the beauty of this type of bulbs so original. These bulbs bring the personality that any environment inspired by this decorative style needs .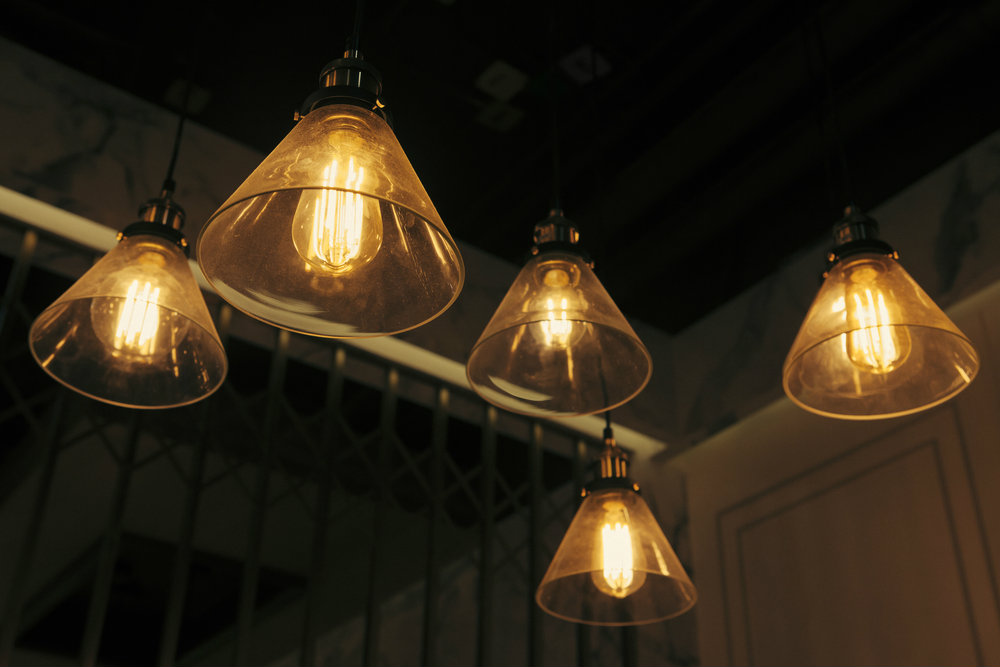 This industrial style that we get with vintage design lamps has come to stay. It is becoming increasingly popular and more combined with the Nordic style or any other to create current styles inspired by retro touches, and this is where the design lamps become essential pieces as they fulfill an ideal decorative function.
Currently we can find these vintage style design lamps not only in the most modern restaurants but already in many homes it is easy to see them both in the kitchen and in the dining room. The most remarkable thing is that they combine perfectly with any style: rustic, vintage, modern, avant-garde, classic … the most important thing is to know how to choose the right design, size and color to achieve perfect contrasts with our environment. These renovated models make these lamps have become a symbol of sophistication in the most current decoration.