For a hotel, lighting is not only a fundamental element for the development of its daily activities, it is the most important item in terms of electrical energy consumption.
Lighting in a hotel can account for up to 18% of the total energy consumed and around 40% of electricity consumption.
Each step taken to improve the efficiency of the different lighting systems in a hotel will mean a significant reduction in operating costs without compromising the quality and comfort required by this type of space. The main points where we can optimize lighting are:
Use of more efficient components.
Integration of control systems.
Use of natural light.
Obviously, natural light can be used to a greater or lesser extent depending on the constructive characteristics of the hotel. For this reason, we are going to focus on efficiency and control systems, elements on which we can act in all cases.
Before going into detail on actions to reduce lighting costs in hotels, it is important to take into account the lighting levels required for each space depending on the activities carried out.
Lighting levels for hotels by rooms
Below is a table with the main rooms and most common areas of use. Remember that these are measured in lux.
| | | |
| --- | --- | --- |
| | Recommended lighting levels in hotels | |
| Room | Illumination in lux | Measuring level |
| Exterior | | |
| Access | 10-15 | Ground |
| Parking | 3-5 | Ground |
| Garden | 25-100 | Floor |
| Hall | | |
| General | 150-200 | 1m |
| Reception | 300-500 | 1m |
| Corridors and stairs | | |
| During the day | 150-200 | 1m |
| Nighttime | 75-150 | 1m |
| Rooms | | |
| General | 50-100 | Floor |
| Headboard Bed | 150-300 | Reading light |
| Bathrooms | | |
| General | 100 | Floor |
| Mirrors | 200 | Face height |
| Bar / Restaurant | | |
| Bar | 150-200 | Bar |
| Restaurant | 150-300 | Table |
| Meeting rooms, conference rooms, etc. | | |
| Meeting rooms | 150-300 | Floor |
| Offices | 400 | Table |
We have to take into account that the lighting is divided into three main levels: general, decorative and work lighting. General lighting should be complemented with auxiliary work lighting in areas where the activity to be carried out requires it, as we discussed in depth when we talked about business lighting.
How to reduce lighting costs in a hotel
As we have indicated above, we are going to focus on the two main points on which we can act: the efficiency of the luminaires themselves and the use of control and automation systems.
Changing the current lighting to LED
This is undoubtedly the first step we should take. LED lighting is much more efficient than any other technology, even energy-saving ones.
Comparison between fluorescent and LED
Two fluorescent tubes with conventional ballast
Two fluorescent tubes with electronic ballast
Two LED T8 tubes directly at 220V
Consumption
Consumption
Consumption
Tubes (2x58W) 116W
Conv. Ballast 30W
Total 146W
Tubes (2x51W) 116W
Ballast Elec. 11W
Total 113W
T8 tubes (2x24W) 16W
Total 48W
Savings Obtained
23%
67%
In this example we have used a T8 LED tube with connection to a lateral that does not require any type of transformer or ballast, something that optimizes even more the electrical consumption.
Savings obtained and payback periods
It is clear that the savings obtained with the LED more than compensates the investment to be made, which in this small example does not reach 18 €. Let's see what the savings would be in one year.
| | |
| --- | --- |
| Original consumption | 146W |
| LED consumption | 48W |
| € per Kwh | 0.1421€ |
| Hours of daily use | 8h |
| Original annual cost | 60.58€ |
| Annual LED cost | 19.92€ |
| Annual savings | 40.66€ |
We must take into account that, in a hotel it is likely that there are light points that operate for more than 8 hours a day, so the savings would be greater. At the same time, if the lighting we have is halogen or incandescent, the savings in electricity in the hotel skyrockets dramatically.
By changing our low consumption lighting for LED we recover the investment in just 6 months.
It should be noted that LED lights emit almost no heat, so they make the rooms stay cooler, especially in summer. This factor can reduce cooling costs in the summer months.
Dimming and automation
Once we have upgraded the lighting in our hotel and are enjoying all the advantages that LED technology offers. We can go one step further in optimizing and reducing energy consumption.
Our new LED bulbs and lamps already consume much less than the different lighting elements we had before, but nothing consumes less than a bulb that is off when it is not needed.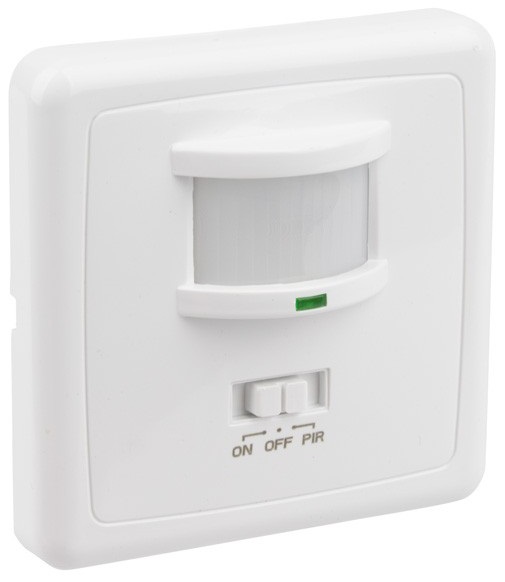 Presence control systems allow us to turn on and off the lights in any space depending on the presence of users in the room.
Types of control and dimming systems
There are several methods to control when a luminaire should be turned on or off. The main ones are:
Time control systems timers
Presence detection systems
Twilight dimming systems
Timers and programmers
An electrical timer allows certain elements to operate only during certain hours of the day. The most common are those that we find in the stairs of almost any building. They are also used to control swimming pool purifiers or irrigation systems.
This type of programmers can be very useful to control the lighting of spaces with a specific schedule of use.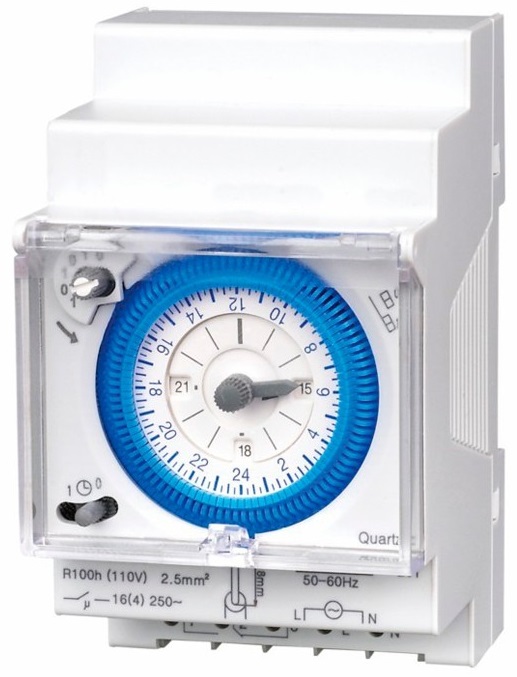 Presence detectors
By using a presence detector we ensure that the lights in the space will be turned on only when someone is present. They use motion sensors with radar or infrared technology to know if there is someone in the room and turn on the lights.
Their main uses are in parking lots, bathrooms, gardens and terraces, corridors or stairways. In general, areas of passage or where it is easy to leave the light on.
Twilight sensors
A twilight detector allows adjusting the lighting levels according to the amount of natural light. In this way, the light level is always kept constant. In addition, as we have seen on other occasions, a luminaire that is dimmed below its maximum capacity consumes less.
As you can see, lighting costs are one of the most important items in hotels and reducing them only implies making an investment that is recovered in a very short time.