The good weather is here and it's time to go out to the terraces and gardens to enjoy. Here we offer you a series of ideas to illuminate your garden with which you will become the envy of your neighbors. Let's get started!
Let's face it, during the winter the gardens and terraces are abandoned, summer is just around the corner and it is the perfect time to give them a facelift.
If you want something different but don't know what, don't worry, here are a few ideas to make the most of outdoor LED strips to inspire you. Your garden or terrace will become the oasis of tranquility and sophistication you desire.
Surrounding the pool: in the contour they are perfect to delimit it and avoid accidents at night. If you have children it is ideal, they will be able to play and run around quietly. If you have dinners and parties, it will be a great help for your guests, especially after a few drinks.
Installed on a pergola: you will create a cozy atmosphere that will allow you to enjoy your garden without the need for lamps or spotlights with excessive light. Simply installing them on the sides will look great. Another great idea would be to install this type of outdoor lighting at the top of the pergola, projecting more light.
On paths and steps: with a simple LED strip you will give a different and elegant touch, whether they are separate or continuous tiles. You can put them between the tiles or delimiting the sides. It is recommended that the steps are illuminated from top to bottom. Excellent to avoid accidents.
Delimiting different spaces: separating for example the lawn area, the barbecue or the pool, from the rest.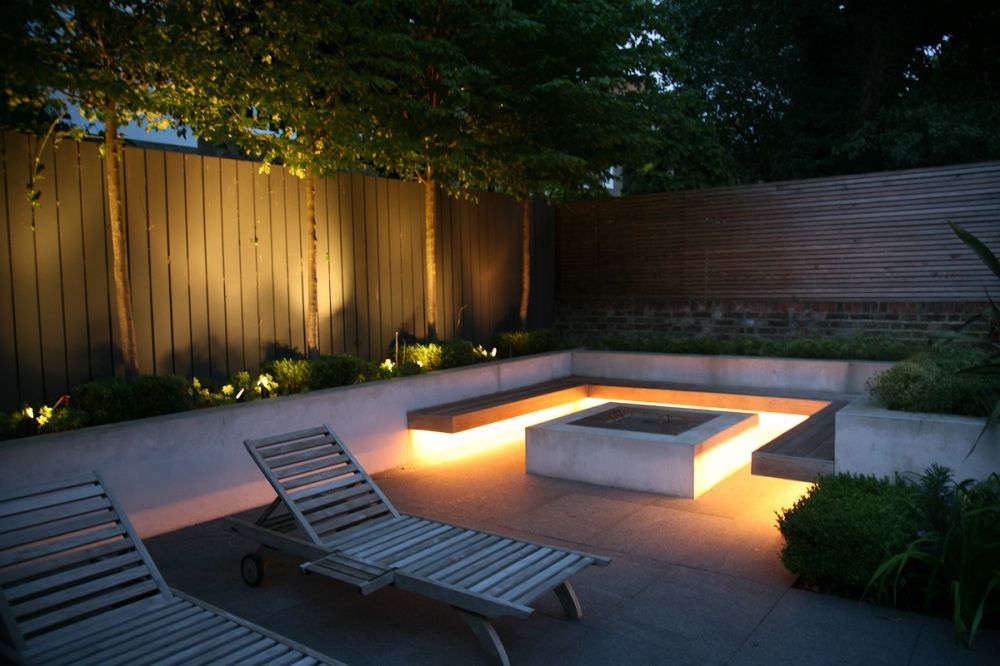 Which LED strips can I choose?
If you want a fun and different light we recommend the RGB/RGBW LED strips where you can change color and give different environments, while if you prefer a more relaxed or classic outdoor lighting your choice are the single color LED strips, which offer three color temperatures: warm, cold and neutral.
How are the strips installed?
A professional will do it perfectly, but if you want to save money and you are a little handyman, you will only need a couple of tools and follow the tips we gave you in the previous article on strips. RGB/RGBW strips and single color strips are perfect for outdoor use as long as they have an IP65 protection or higher, which ensures their resistance to water and dust, something essential for any outdoor lighting element.
Is this type of outdoor lighting enough?
Outdoor lighting with LED strips is accent and decorative. We can complement it with all kinds of LED lights, with which we will achieve a more direct light on specific points or enjoy a more general light. Both options will improve the visibility of outdoor areas.
The sconces offer a more intimate and modern atmosphere, helping to stylize and enhance the decor. By offering the possibility of placing the spotlight upwards, downwards or sideways, we can illuminate in different ways. If they are placed upwards, they will give prominence to the trees without damaging them, since it is a type of light that does not emit heat.
In the porch and the terrace we can place a minimum light at the ends, by means of small lanterns delimiting the passage areas and creating a sensation of continuous light.
Placing small outdoor lights on the railing of the terrace or a few candles here and there, will give a magical touch. Although if you're worried about something burning, put them in glass jars or opt for natural wax LED candles.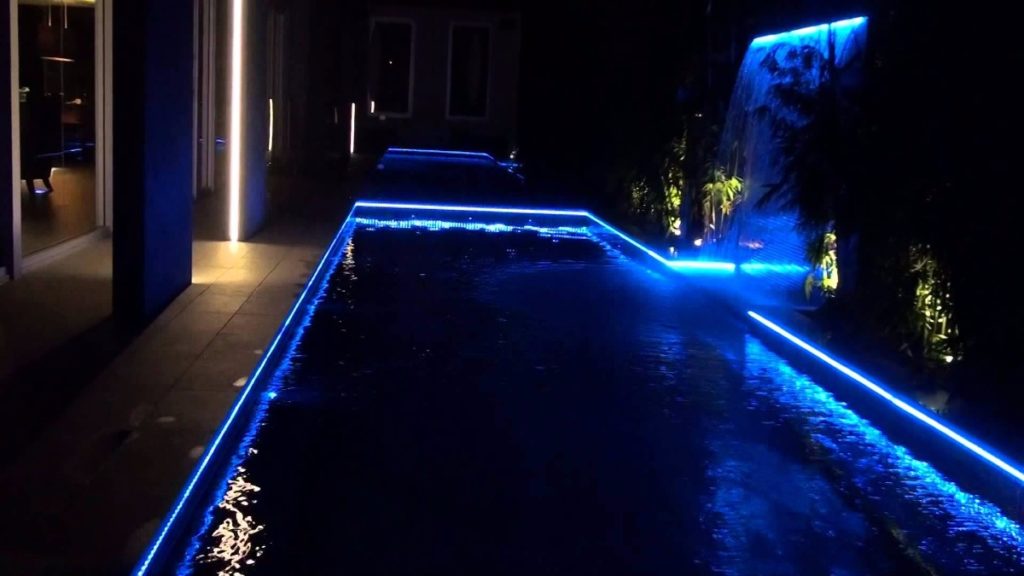 Not everyone has a pool. If you are one of those lucky ones, don't miss the opportunity to give it the prominence it deserves. Giving it a different outdoor lighting with floating lamps, lanterns with candles around or the typical spotlight in the background, we will create an atmosphere for the night totally different from the day.
We cannot forget the torches, perfect for parties and romantic dinners, complemented with candles in patterned containers, creating a unique atmosphere only with the light of the flame.
Last but not least, we must highlight the solar lamps. They emit a sufficient amount of light to provide safety and visibility, provide energy savings and are environmentally friendly. Install them and don't worry, they will turn on automatically at nightfall. If you do not want to install all the light sources of this type you can always use timers to adjust the operation of the garden lights.
Now you have no excuse, your terrace or garden will look fantastic with the best outdoor lighting for you to enjoy the good weather with family and friends.