When it comes to defining the lighting in a living room, it is important to follow specific guidelines so that no detail is overlooked. This way, you can create the atmosphere your living room deserves.
The importance of lighting with regards to living room decoration
Lighting is key in the decoration of any space and especially in an area of the house as important as the living room. Inadequate lighting will have a negative influence on the comfort of the room.
Fortunately, we are becoming more and more aware of this and are taking the time to choose the right type of lighting for our living rooms, for reasons that go beyond purely aesthetics.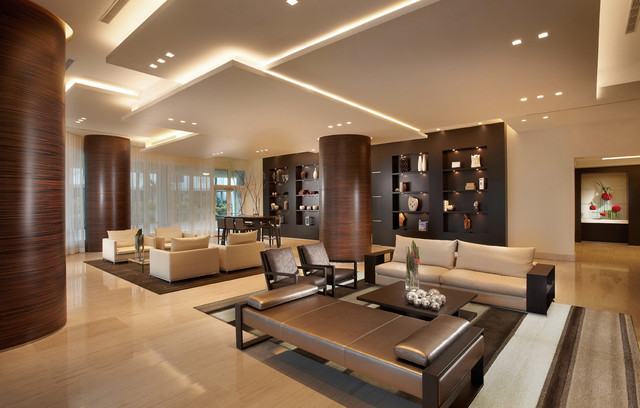 How much light do I need in the living room?
As explained in the following points, lighting requirements may vary from one case to another.
The overall rule of thumb is to have a lighting system that provides approximately 100 lux at ground level. This will provide sufficient illumination for most scenarios.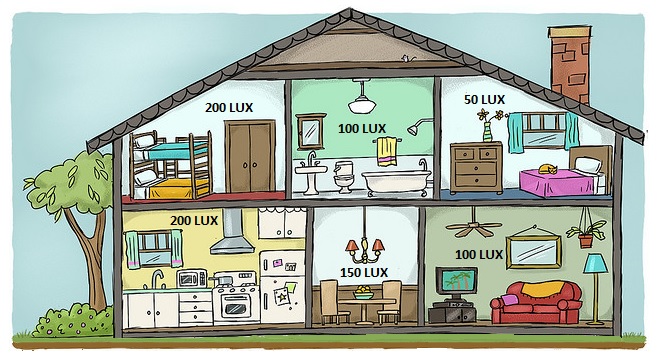 How to illuminate a living room step by step
Multifuncional spaces can be more complex to light, but by focusing on each of the points in our guide, this task can be made very simple.
Define the use of each zone
This is essential. Normally there are two main areas in the living room. On the one hand there is the seating area and on the other the dining area.
In larger homes it may be possible to have these areas physically differentiated, but it is more common to have what is known as the living/dining room.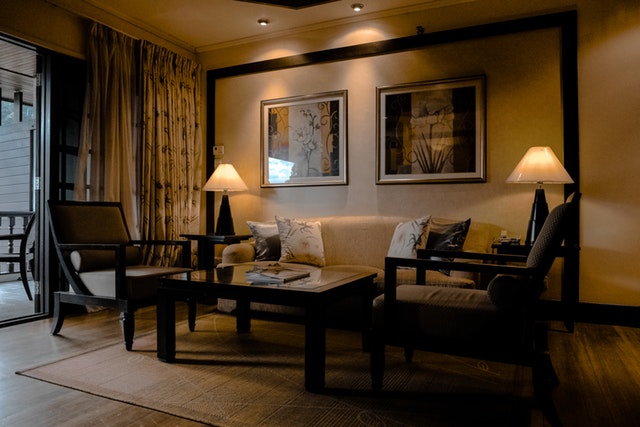 The seating area or lounge, if it is a separate space, is where to gather usually meet with guests, watch TV and maybe even spend some time reading.
The dining room space is usually presided over by a table, normally of large proportions. This is where to enjoy dinners and meals, whether on a day-to-day basis or on special occasions.
Each of these spaces have specific lighting requirements that must be met in order to ensure the adequate level of comfort.
General lighting
Once clear about the intended purpose of the room or each part of it, it is necessary to define the general lighting of the space. This can be achieved from two different points of view.
Firstly, the room as a whole needs to be illuminated. As mentioned above, about 100lx is sufficient. Afterwards, supplement lighting in the areas where it is necessary.
The second would be to define the lighting for each zone independently. Although, strictly speaking, there would be no general lighting.
If choosing the first option, try to ensure that the distribution of the light points is as uniform as possible.
Ambient lighting
It complements general lighting and is used to create a more intimate atmosphere in the space.
It is common to use wall lights that provide indirect light.
This type of light is mainly decorative although it can be very useful when, for example, enjoying a film.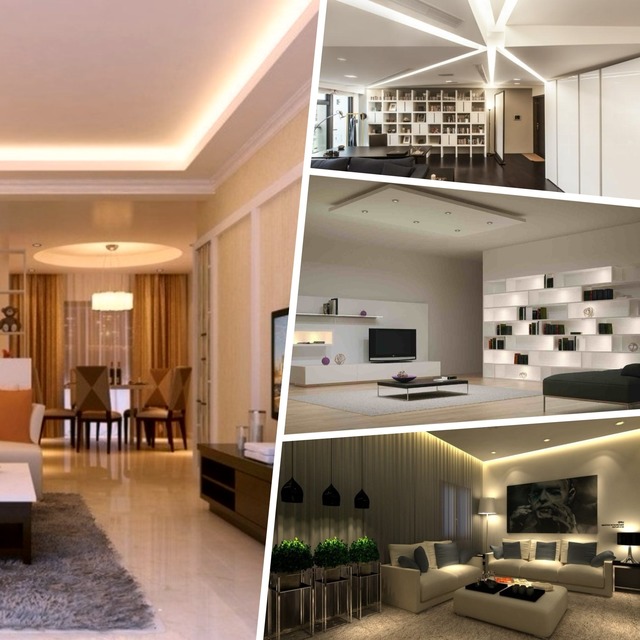 Lighting the dining area
The dining room is the area surrounding the dining table. Although it is not necessary if there is good general lighting, it is most common to install pendant lamps above the table.
In a previous article we have discussed more extensively how to choose the perfect lamp for the dining table.
Tips for lighting a modern living room
Now we are going to offer tips and tricks for lighting a modern style living room, although in reality they can be applied to all types of spaces.
Opting for track lighting
It is a type of light that is widely used in shops due to its versatility, but it is increasingly common to see it in domestic environments.
The only requirement is to install a track in the ceiling where several spotlights are fitted.
The main advantage of this system is the ability to direct the spotlights wherever you want as well as panning them along the track.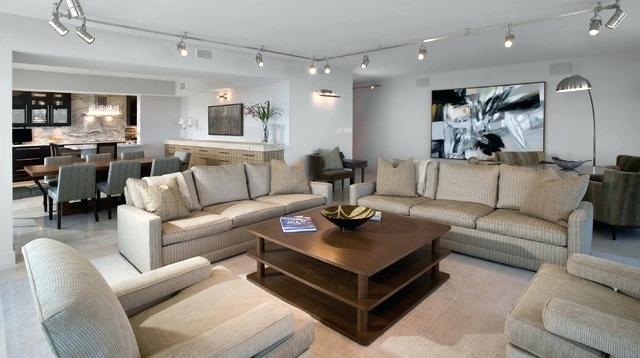 Compensate TV brightness
Most of us like to enjoy a good film or our favourite TV series or whilst lounging comfortably on the sofa.
We often prefer to have the light off to avoid annoying reflections on the screen. This makes the light emitted by the screen itself a nuisance.
Compensate by placing a lamp that emits a very dim light next to the screen. This way the eyes will be more relaxed. An interesting alternative is to place LED strips behind the screen.
Reading lamps with cool light
A reading light is a good idea for reading nooks. This will add the required brightness to make reading more comfortable.
Just as in work areas, such as an office, it is recommended to use cool light and follow the same recommendations in the living room.
Make the most of natural light
This is essential for any room. If you are lucky enough to have good natural light in your living room, you should make the most of it.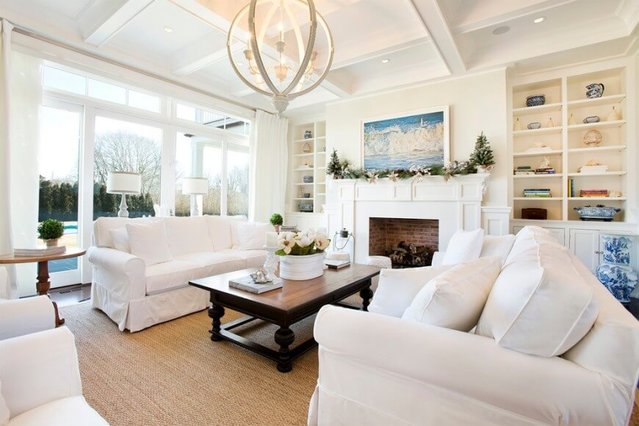 Living room lamps to suit every style
There is no doubt that the choice of light fixtures depend on the style you want for your living room. Here are some examples that can be tailored to each type of living room.
Minimalist living room
Opt for recessed downlights, but if needed, add extra lighting by using a floor or table lamp.
In general, minimalist style lamps stand out for their simple lines, in harmony with the furniture that characterises this style of living rooms.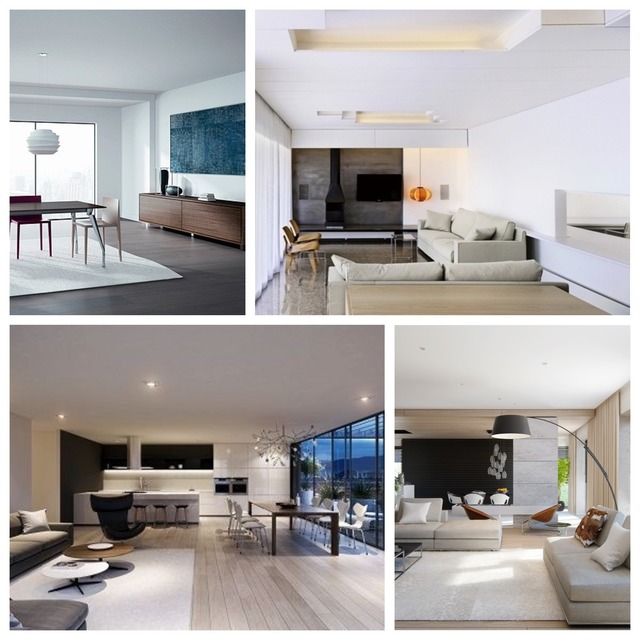 Nordic living room
Filament bulbs and exposed wires are a very interesting option. Pendant lamps with an industrial touch will also go perfectly with a Nordic style living room.
In fact, we have a wide variety of Nordic style lamps available. Just to remember that the designs should not be too cluttered.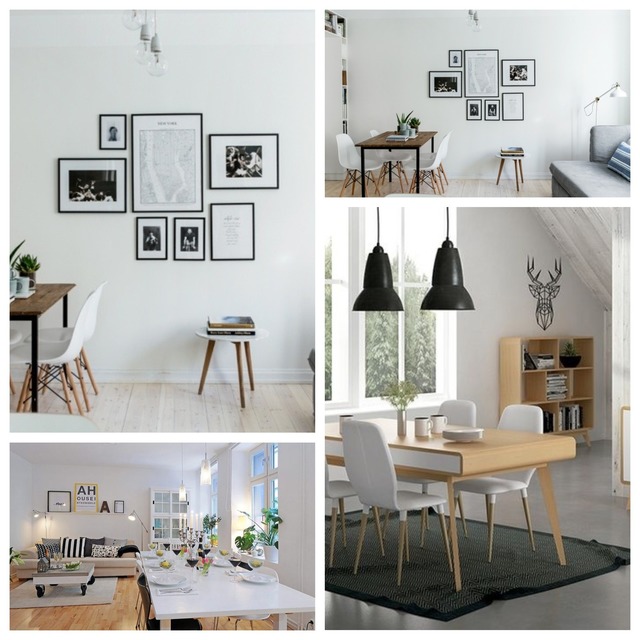 Vintage living room
Here, pendant lamps are the protagonists, especially with metallic finishes, imitating copper or brass, and with modular supports.
Again, bulbs that replicate the look of old filament bulbs are the perfect pair with retro and vintage lamps.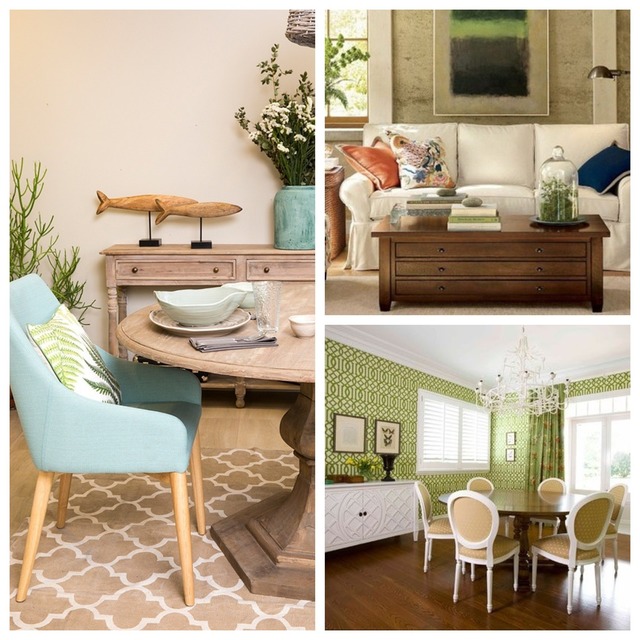 Colonial living room
Opt for more rustic models that use natural materials such as wood. Coolie or empire lampshades with straight lines are the most popular.
Given the heavy aspect of the furniture used to decorate a colonial style living room, try not to fill the space too much.