The term porthole can refer to multiple concepts. Below we will see their different definitions and, above all, the types of portholes we can find in the lighting world.
What is a porthole?
The most common meaning comes from the field of architecture. In this case, it refers to the typical circular windows. They are also very common in ships, although the correct name would be "porthole", the name "porthole" is much more widespread. Their circular shape reduces the structural stresses caused by the vibrations of the ship's hull.
Still in the nautical world, it also refers to the small oil lantern that served, among other things, to read the graduation of the sextant.
In the field of botany, it is the common name given to some dicotyledonous plants.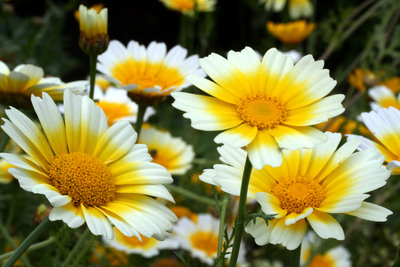 In lighting, when we speak of portholes we refer to the circular recessed spotlights, originally halogen, which are quite common both in homes and in stores.
Advantages of LED portholes
Porthole style spotlights offer a type of focused light that is very interesting to create unique environments or highlight elements in space. Directional models that allow the spotlight to be directed are especially useful as a complement to the decor.
As they are elements that are installed recessed, they do not break the lines of the ceiling and increase the feeling of spaciousness of the space. In addition, as they remain hidden, we can install as many as necessary to obtain the desired amount of light without overloading the space.
Like other LED lighting fixtures, they are highly energy efficient and can provide savings of more than 80%. In addition, they are much more durable, so we will not have to change them every few years. If we are not going to change the complete halogen bulb and we decide to change only the bulb, we recommend that you opt for GU10 LED bulbs that work directly at 220-240V AC. If you want more details you can consult our article on how to change halogen bulbs for LED.
In the LED downlight section of our online lighting store you will find the LED downlight model that best suits the atmosphere you want to create in the space.
Some spotlights and bulbs for portholes
Now we present some of the different models spotlights and LED bulbs that you can find in our online lighting store.
Downlight LED COB Addressable Circular Directional LED Spotlight 7W White
Perfect for all types of spaces where a high quality focused light source is needed.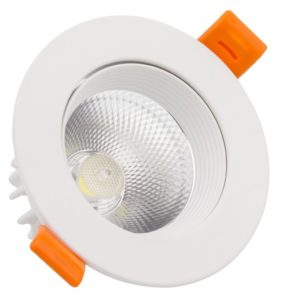 Downlight LED Waterproof IP65 6W
Perfect for outdoor spaces or to have a light over the bathtub or shower tray.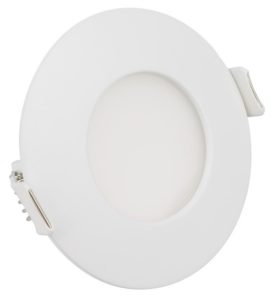 Rectangular Directional LED Downlight Rectangular LED Downlight
With versions of one, two and three light sources individually adjustable, it is, without doubt, a very versatile luminaire.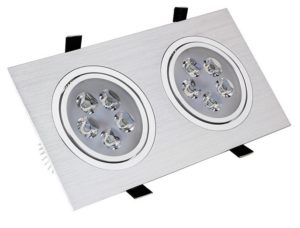 GU10 S11 120º 6W LED GU10 S11 120º lamp
Excellent value for money. It is perfect for all kinds of rooms in the house.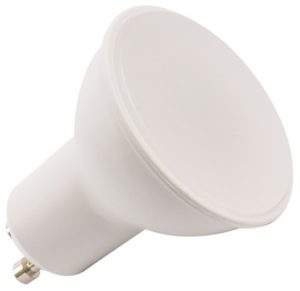 LED Lamp GU5.3 MR16 COB Crystal 12V 45º 5W
If we do not want to eliminate the halogen transformers this is the best option. A lamp with great features that integrates a COB LED.