The welfare of workers is a major concern of any company and here lighting plays a key role. When choosing LED lighting in offices it is important to know what type of activity is going to be carried out in each space, how many workers occupy the area and how the furniture is going to be distributed. The more information about the elements in the work area, the better we will be able to plan a harmonious lighting in the work area.
For people who work in offices, the lighting of their workstation is very important because light affects us both physically and emotionally. In addition, lighting influences not only the well-being of the employee, but also his or her productivity and performance in the company.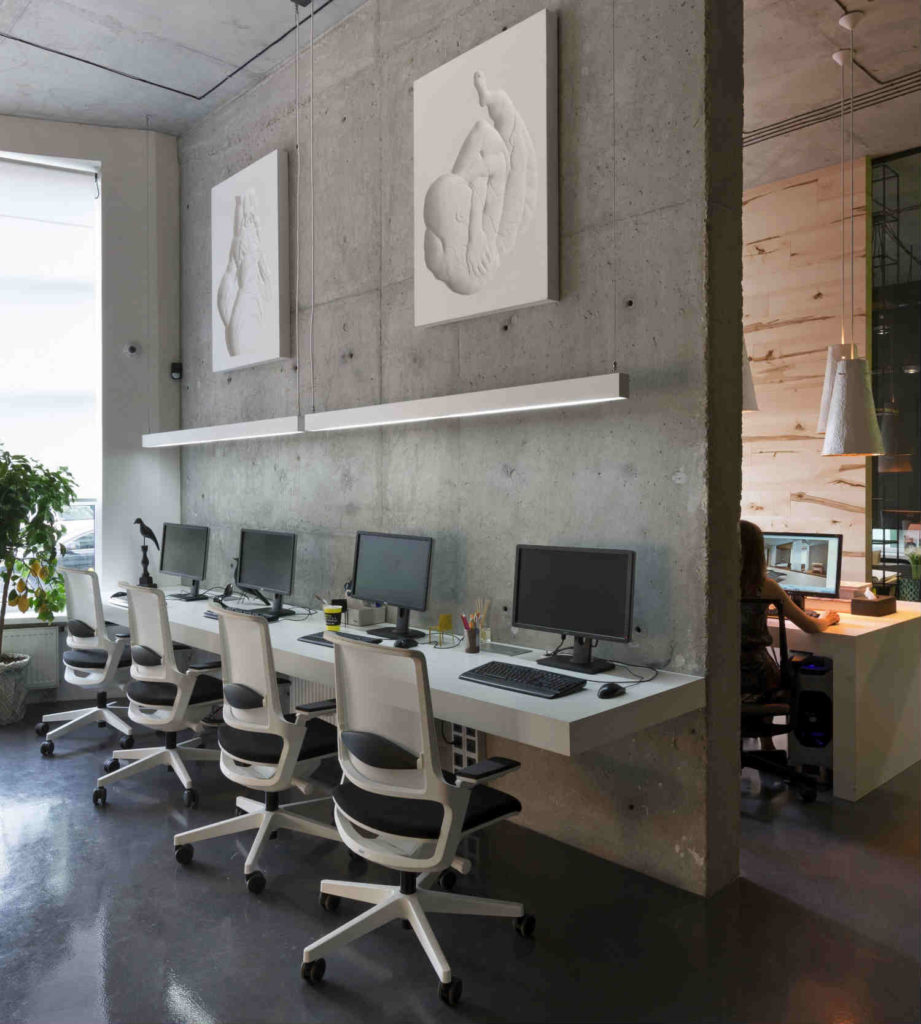 The importance of lighting in the workplace
Workplace lighting must meet occupational health and safety requirements. When it comes to office lighting, there is more to consider than just the design itself – the impact it has on the people who work there.
The first and most obvious reason for the importance of quality lighting in the workplace is the reduction of the risk of falls. Correct and bright lighting helps all workers to clearly see any hazards and therefore makes it easier to avoid them.
In addition to these obvious safety issues relating to lighting systems in the workplace, there are other issues such as employee productivity and the negative health effects that can be reflected in fatigue and unnecessary eyestrain.
Another very important factor for investing in good lighting is to combat two diseases called sick building syndrome sick building syndrome (SSE) and seasonal affective disorder (SAD) which can be caused by poor lighting. These illnesses can cause people to become more irritable and lack energy, as in a state of lethargy. Both conditions often lead to depression, which in turn can lead to long periods of time in which the sufferer is unable to work.
LED lighting in offices
As mentioned above, planning the right workplace lighting depends on what activity takes place in each space of the building.
Currently, LED lighting in offices has become the most widespread option for reasons of energy efficiency and cost-effectiveness. Most of the time, the best quality choice is to opt for LED light panels as they are unrivaled when it comes to illuminate without glare, avoiding dark corners.
Therefore LED lighting can not only transform dark corners and poorly lit work areas, but can also increase productivity and improve workers' moods.
Types of LED office lighting
LED office lighting: general
Lighting designed to provide uniform light throughout the space. The advantages of this type of lighting in offices is that it reduces possible shadows because it is very homogeneous.
The luminaire of generalist lighting is placed above the line of sight, generally installed in the ceiling either recessed, surface or suspended. If we place them on the ceiling they will emit a direct type of lighting, while if we place them on the walls, the light will be indirect.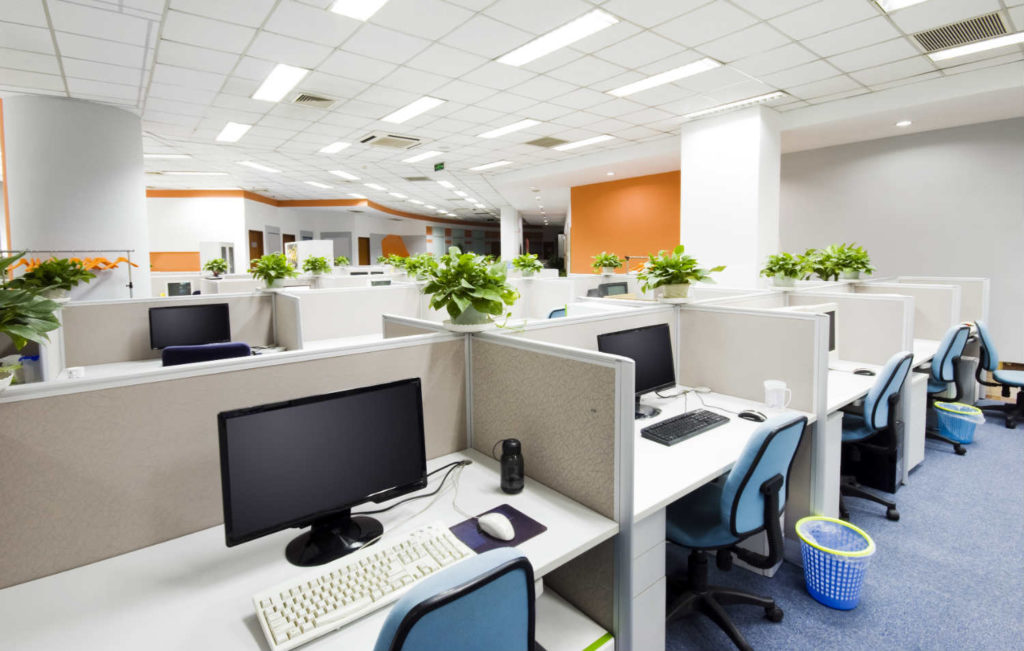 We must take into account that in an office there are several screens, so we will avoid reflections on the screens. For this reason we resort to diffuse lighting and always placed at the maximum possible height.
The average recommended levels in office lighting range between 500-750 lux, depending on the type of activities that are developed, whether these are less demanding such as typing or conference rooms or other more demanding such as CAD design.
On the other hand, it is advisable to combine general lighting with spot lighting to achieve an average level of 200-300 lux with spot lighting in workstations and required areas.
LED lighting in offices: spot
Spot or focal lighting in offices is a type of light that is more intense and concentrated in a reduced area or surface. Successful spot lighting involves knowing the location of each workstation in order to provide each employee with the amount of light they need depending on the activity they perform.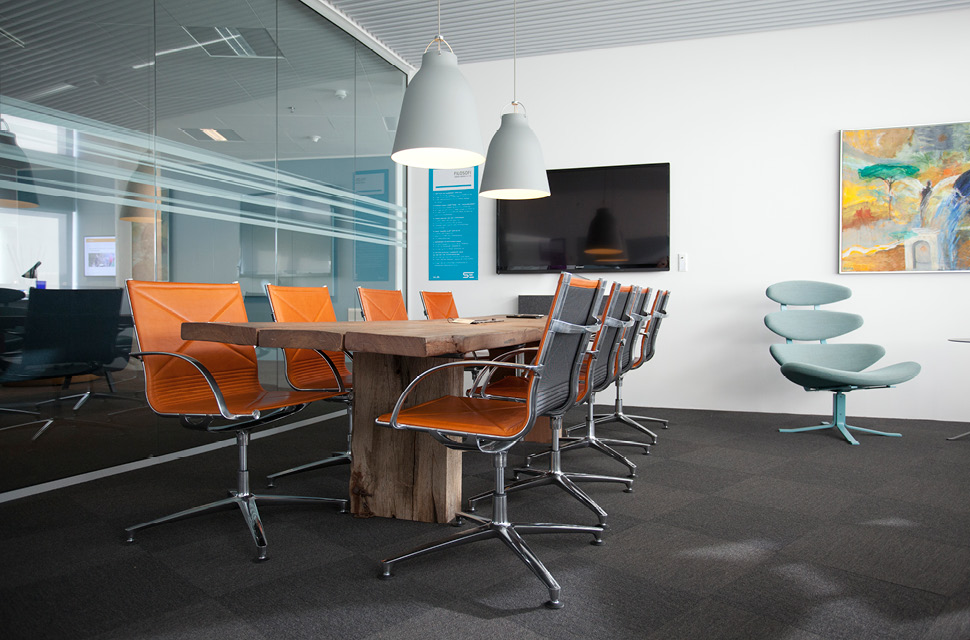 There are two types of focal lighting for offices, one is from the table itself, as could be a flexo or a desk lamp and the other is in suspension lighting from the ceiling with a closed angle of light and concentrated on the surface of the table. Preferably we will choose because the projection of light is made laterally to reduce shadows and reflections.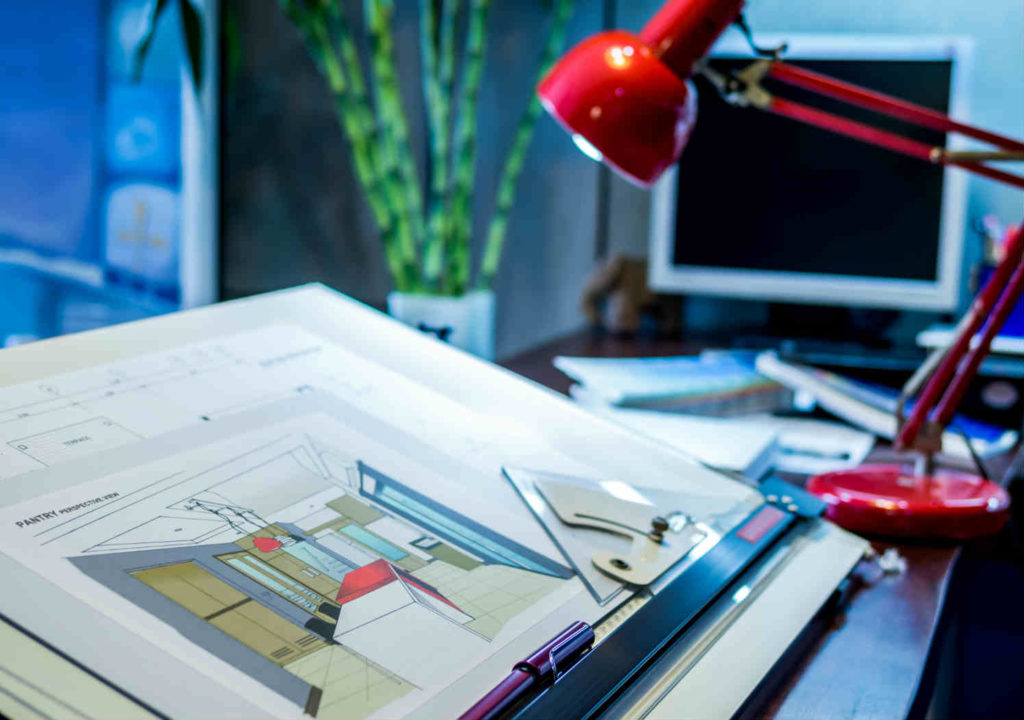 LED lighting in offices: decorative
This is a type of lighting intended to create aesthetic effects for commercial rather than functional purposes. They should not interfere or generate visual disturbances such as glare or reflections.