When deciding how to light up a kitchen, we look for both functionality and design. Attractive lighting, mainly aimed at illuminating this workspace, is essential for carrying out the daily tasks that take place in the kitchen of every home.
Kitchens have always been more than just a place to cook. Kitchens have witnessed family gatherings, long interesting after-dinner conversations, and, above all, feasts of food.
LED lighting for kitchens is a fantastic idea as it offers great flexibility. LED lights can be used for general or ambient lighting as well as accent lighting.
Lighting plays an important role when it comes to decoration and your kitchen is no exception. Here are a few ideas for kitchen lighting.
Kitchen lighting ideas
Many activities take place in the kitchen, it has become a space where specific lighting is required to adequately perform each one of these activities. It is important that the lighting is oriented to achieve a welcoming and friendly atmosphere through the combination of lights.
Ideally, three levels of LED lighting should be used in a kitchen:
Considering that most kitchens are located in rather large or even open spaces, the option of being able to play with the intensity of lighting is an advantage. So, we can choose to illuminate the kitchen with dimmable LED lights, which can be adjusted to the needs of every corner of the kitchen.
Let's take a look at the different options we have for lighting our kitchen and get the most out of it.
1. Ceiling kitchen lighting.
The light will be provided by ambient or general lighting. Generally, in terms of the colour of the light, it is quite common to choose cool tones as they improve visibility and concentration levels, which is very useful for avoiding accidents. However, there is nothing stopping us from choosing warmer lights if we wish to create a more welcoming atmosphere.
LED downlights and spotlights
They are currently the primary light source of choice, replacing the old fluorescent tubes in most kitchens. LED downlights that are recessed in the ceiling are the best option as they require no maintenance and have a lifespan of up to 50,000 hours. In other words, assuming we never turn off the light, they will last for more than 5 years! If we don't want to cut openings in the ceiling, we can use surface-mounted LED ceiling lights.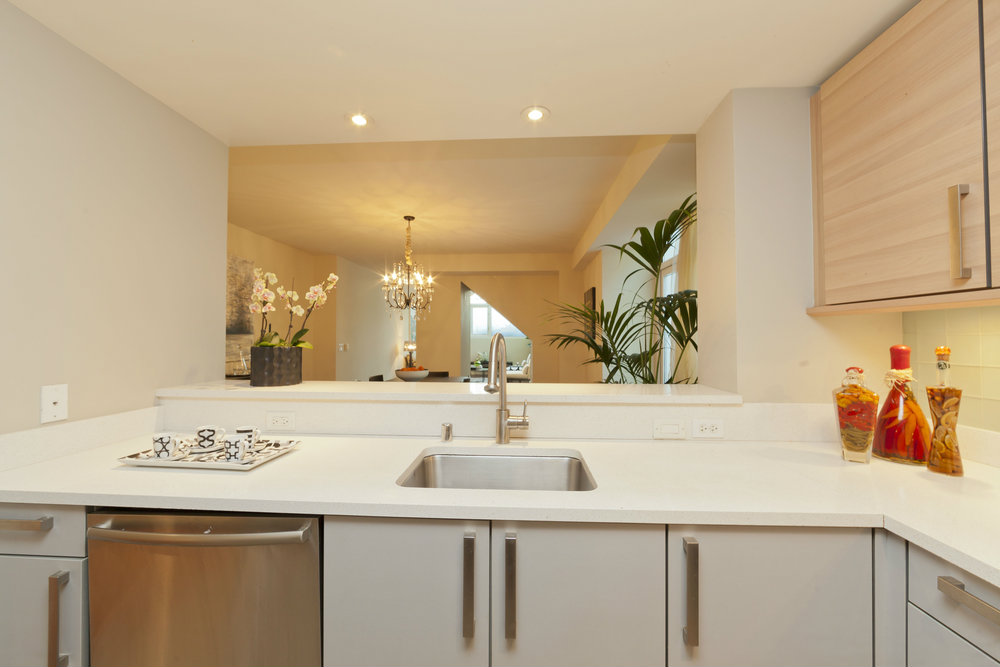 Kitchen pendant lights
These type of kitchen lights are very popular in kitchens, especially over counter islands as they provide a warm ambient light. Their beam angle is often smaller than recessed LED lights, allowing for a more balanced overall illumination. Fortunately, nowadays there is a wide selection of designer lamps that save energy and don't sacrifice the style. It is recommended to place them above the line of sight so that they do not obstruct the overall view.
One tip is to place a glass tube with light bulbs over the kitchen island, as it adds a touch of decorative style as well as soft, diffused light filtering through the glass.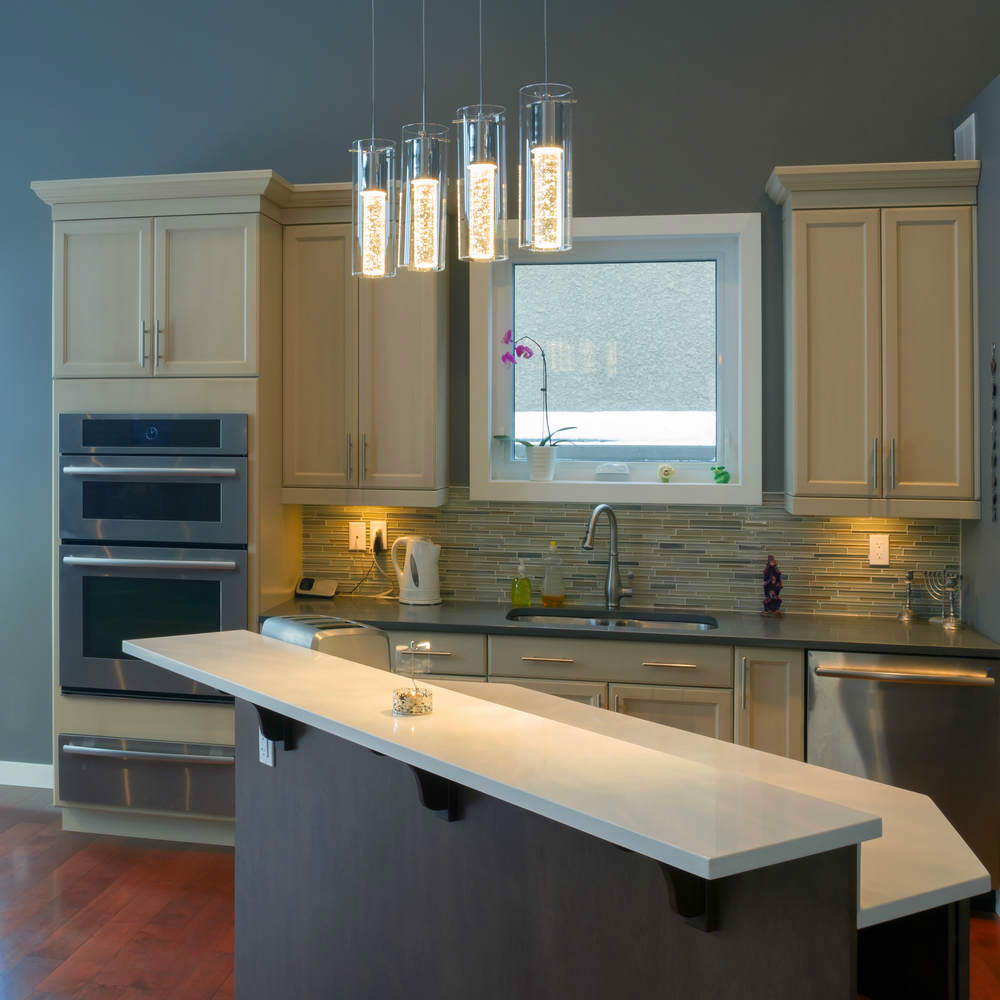 LED light for trims
LED strip lights can be used to highlight architectural features, such as the typical concave trims we see in some kitchens.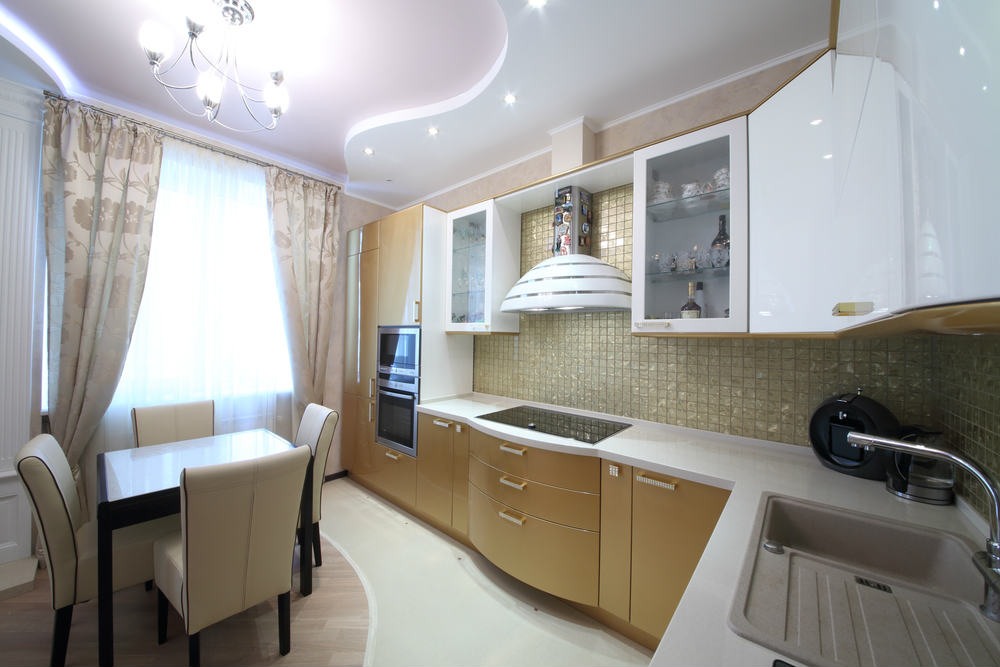 LED track lighting
Some ceilings cannot be fitted with recessed lights, or are too high for them to provide sufficient functional lighting. In these situations, a very interesting option is track lighting in which several LED spotlights can be fitted.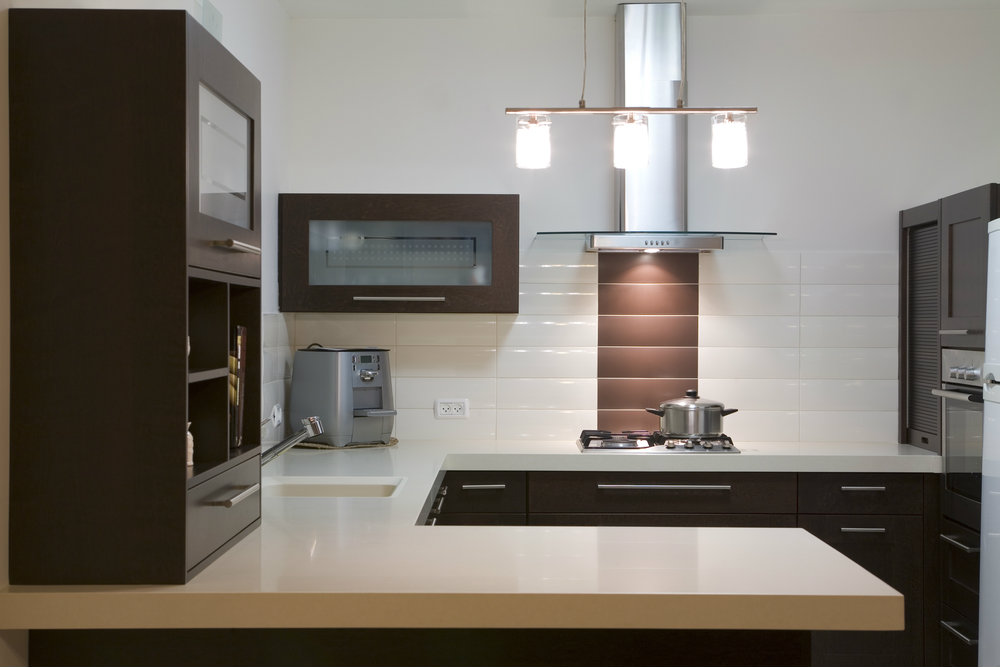 2. How to illuminate the kitchen work area and counters
This type of lighting is used in work areas or areas that need more lighting. LEDs are usually the best choice for these spots as they do not heat up like incandescent bulbs. There is the benefit of hiding the wires so that they are hidden from view and directing the light downwards so that it lights up the surface directly.
Countertop cabinets
LED lights are ideally suited for cabinet lighting because unlike halogen, LEDs stay cool, so there is no danger of feeling the heat from bulbs or spotlights while working underneath them.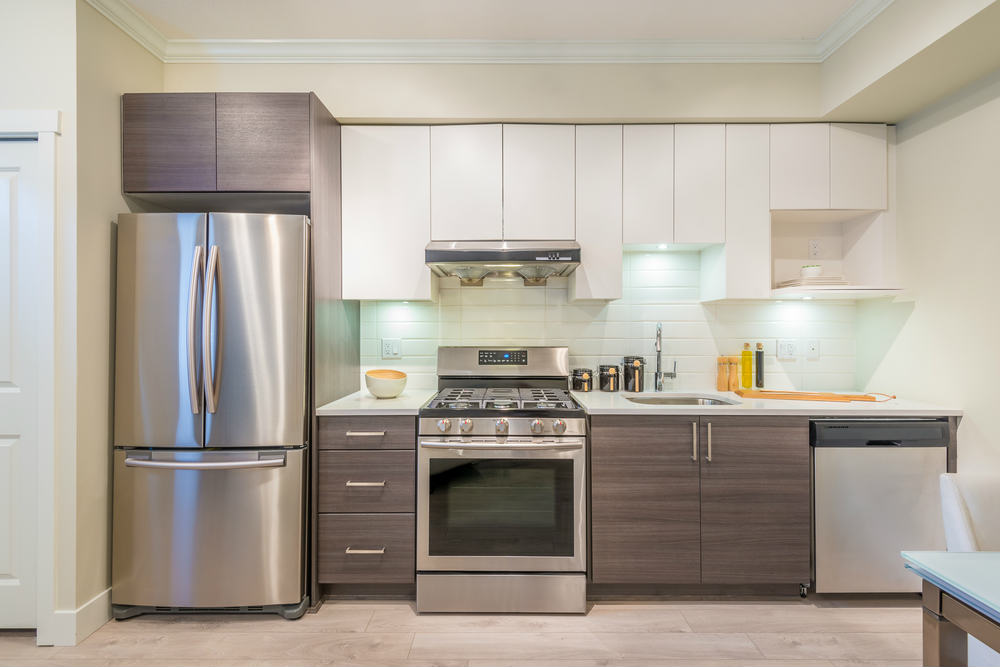 3. Lighting for kitchen furniture..
Lighting the kitchen furniture can be a useful and functional option that adds to the decoration of this space.
LED lights for kitchen cabinets
Lighting the inside of kitchen cabinets is very useful. To carry out this type of installation we can choose between LED strips or lights with which we can hide the wiring in the upper part of the cupboard. It is also a great idea for the drawers, where we keep the kitchenware. Drawers will need a more functional type of lighting, unlike, for example, floating shelves where the light is more ornamental than practical.
If the cabinet or shelf has glass doors, the result is very attractive.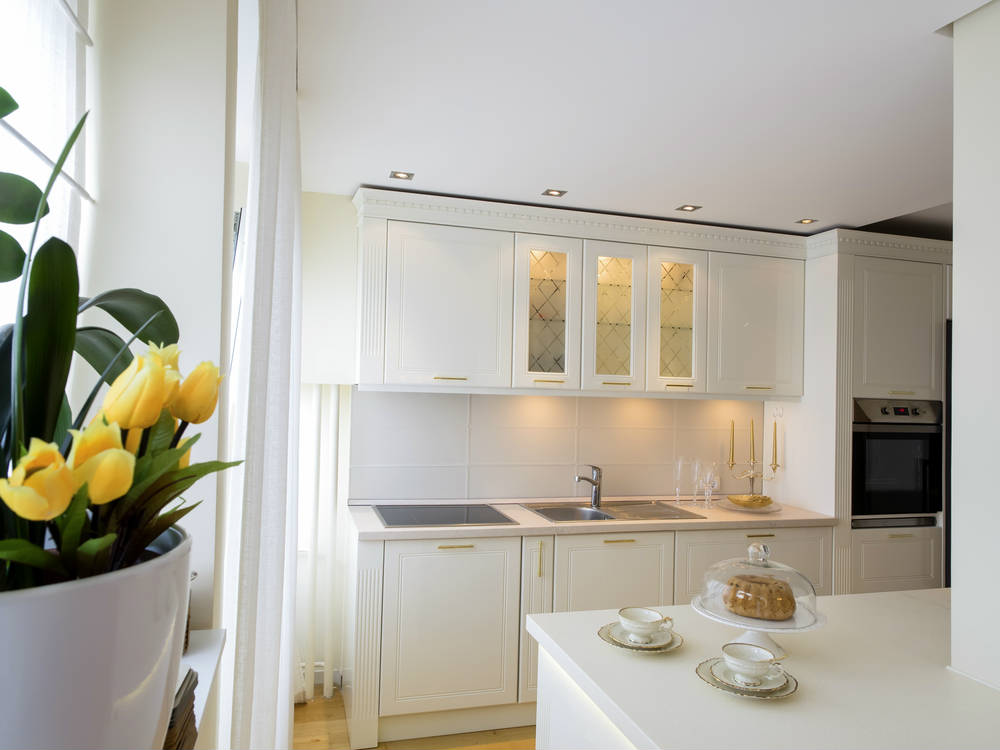 Floating shelves
LED strips create a very visual effect on floating shelves and are a very eye-catching addition to kitchen lighting. In addition, the slimness of these strips makes them the ideal complement to highlight the furniture thanks to the type of LEDs they contain.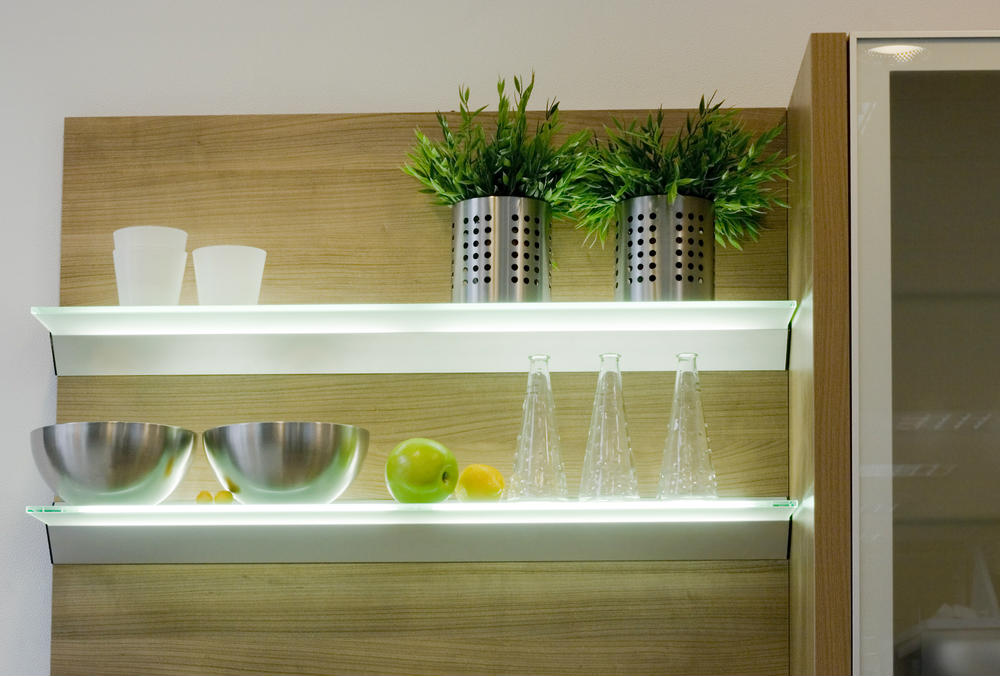 There are a thousand ideas, the imagination is the limit and LED lighting allows us to do certain types of installations ourselves without being expert electricians.
What do you say, do you dare to put any of these ideas into practice?