On several occasions we have shown you different options for garden lighting, always thinking about decoration and functionality so that, if you are lucky enough to have one, you can enjoy it to the fullest.
This time we are going to deviate a little from the usual theme of the blog to bring you some tips on how to choose a barbecue for our garden or terrace.
Keys to choose a barbecue
When choosing a barbecue we should not only take into account points such as the space available or the type of fuel, but also other aspects such as our experience cooking with barbecue or the number of guests we usually have.
Available space. Built-in or portable barbecue
Undoubtedly one of the most important parameters in our selection process will be to know the space we have available.
If our space in the garden is reduced, the most advisable option will be to opt for a portable barbecue. This way we will be able to store it in a storage room or leave it in a corner where it will not bother us when we are not using it.
On the other hand, in large terraces or gardens there is no problem in installing a barbecue of work. Here we will be able to adapt the model to our needs much better than with a portable barbecue, since in many cases they are designed in a modular way being able to add elements like drawers or shelves to our taste.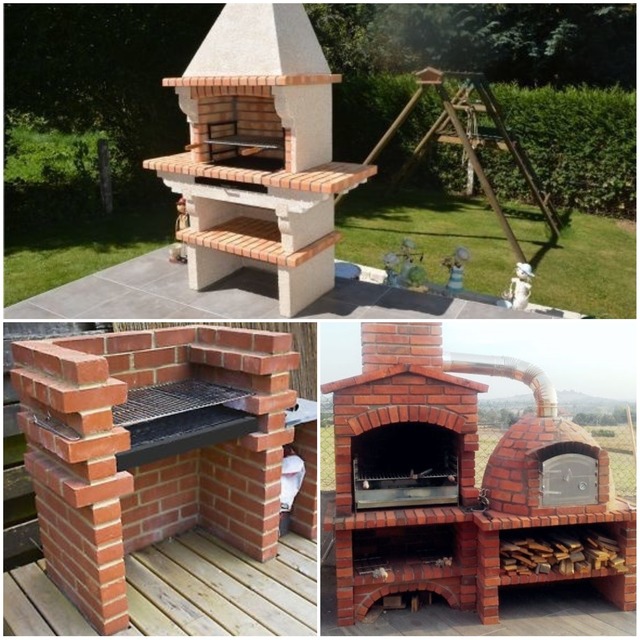 We must also take into consideration the location of the barbecue. Especially so that the smoke does not go towards the diners or may end up entering the house.
Type of ignition
We can find barbecues that work with charcoal, wood, gas or electricity. Although we will detail their main characteristics later on, it is important to take into account that a light barbecue will need to be connected to the electricity network and that, for a gas barbecue, we must take into account the extra space needed to store the cylinder or the space we will need to store firewood, if we choose this option.
Cooking experience
Our experience cooking with barbecue will be determinant at the moment of choosing the model.
It is not the same for an occasional user who occasionally prepares a few chops and some sausage, one who also wants to prepare pizzas or another who cooks dishes with more complex elaborations.
Other features
Availability, ease of use and transport or price are undoubtedly other factors that will make us choose one model or another.
Types of barbecues
As we have already mentioned, there are different types of barbecues depending on the fuel, each one with its advantages and disadvantages.
To compare the different options we will consider the ease with which they are lit, the temperature control they allow or their influence on the aroma of the food.
Gas barbecue
They are clean and easy to use. Gas barbecues stand out for their easy ignition and their power when cooking.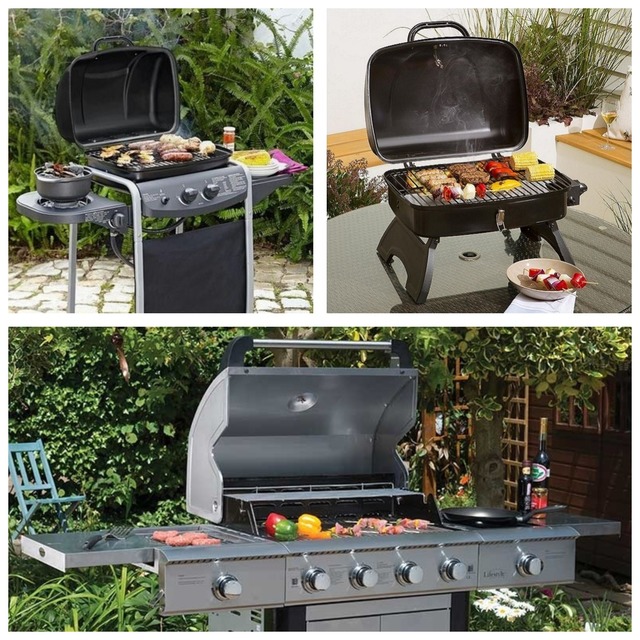 If our barbecue has a lid, we can use it as if it were an oven. In addition, it hardly generates smoke so it can be very interesting for smaller spaces.
The only disadvantage is that we depend on a butane cylinder, an element that is less and less used in today's homes.
Wood barbecue
If for something the wood barbecues stand out it is for the so characteristic flavor that they contribute to any food.
On the other hand, they can be the most difficult to light if we do not have practice. In addition, storing firewood can take up a lot of space and can also be difficult to acquire in some environments.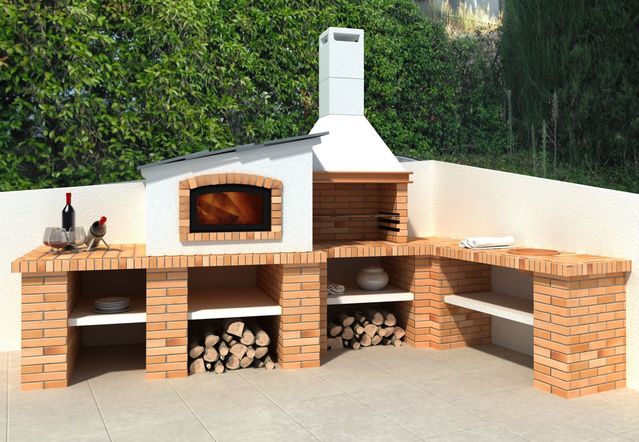 Electric barbecue
Similar to gas barbecues, electric barbecues do not generate ash or smoke and are lit at the push of a button. There are really compact models, being the easiest to store and transport.
On the downside, they do not provide that extra charcoal flavor that we find in other models and they require an outlet to be available nearby, something that in many gardens can be difficult to achieve.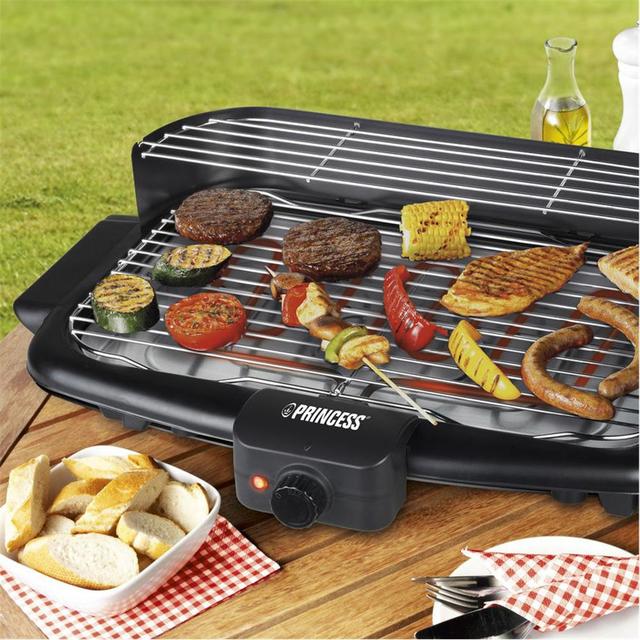 Charcoal barbecue
Undoubtedly, charcoal barbecues are the most popular among fans of this type of cooking.
Charcoal is easier to store and can be purchased in almost any supermarket. It allows to reach high temperatures which improves the cooking and the crispy finish of meats and vegetables without renouncing to that characteristic charcoal aroma.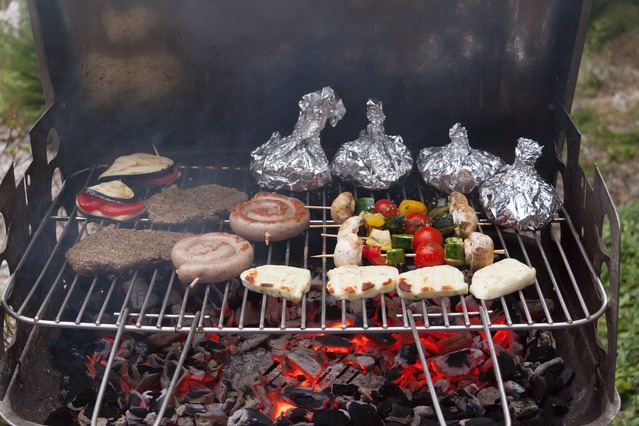 Evidently, they generate smoke and ashes that can make cleaning difficult, especially in compact and economical models that do not have removable parts. They are also more difficult to light than gas or electric ones.
It should be noted that there are models suitable for both charcoal and wood.
Quick guide to choose a barbecue
In the following comparative table we can review the main differences between the different types of barbecues.
| | | | | |
| --- | --- | --- | --- | --- |
| | Gas | Electric | Wood | Charcoal |
| Ignition | Very easy | Very easy | Very difficult | Difficult |
| Aroma | Good | None | Excellent | Very good |
| Temperature | Very easy | Easy | Difficult | Difficult |
We have not included ease of cleaning as an additional factor because ultimately there is a big difference between models, even if they use the same type of "fuel".
Essential utensils for the barbecue
Once we know the type of barbecue that best suits our tastes and needs, it is time to equip ourselves properly.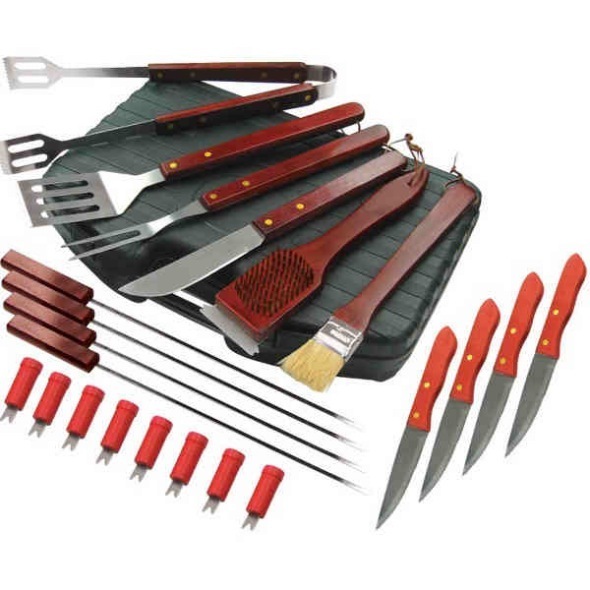 Among the immense variety of barbecue utensils available we can consider essential:
Tongs, trowels and skewers: They allow us to handle food correctly and at a safe distance.
Apron: It seems like a no-brainer, but it is not something we usually think about, especially if the barbecue is not done at home where there is always one at hand.
Gloves: Especially if we use the barbecue as an oven, they will be necessary to catch hot sources.
Knives: The ones we have in the kitchen may be enough, although many people like to have an exclusive set for the barbecue.
Vegetable basket: In some cases they can be useful to prevent smaller cuts from slipping through the grill.
Brush: Essential to clean the barbecue and easily remove ash or burnt food.
How to light a barbecue
A good lighting for barbecues is necessary, especially if we cook at night, since we are manipulating food in a space that could be considered dangerous and it is not convenient to work blindly.
If the general illumination of the space is sufficient, surely it will not be necessary any additional source of light, even more in portable barbecues. If the barbecue is of work yes that it can be necessary to have some extra light towards the interior of the same one.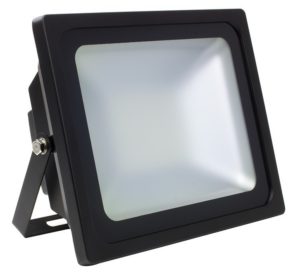 It can be interesting to place an outdoor spotlight oriented towards the barbecue so that the interior is illuminated, preferably avoiding the possible shadows that the cook can project.
Another increasingly popular option to popularize not only the barbecue area but also terraces and gardens in general are the decorative outdoor lights such as garlands of light bulbs. In addition to their visual appeal, they have many points of light that provide a very uniform illumination perfect for any evening.
Now we have some notions with which to start looking for the perfect barbecue and enjoy even more of our gardens and terraces.