The appearance of a room for the youngest in the house will vary greatly depending on the age or whether it is a girl or a boy. When they are younger, the lighting is usually more colorful and with fun children's lamps. As they grow older, you have to start placing other types of lighting that will allow them to study and do their homework. It is best to implement a style of children's lighting that can grow and adapt to each new need.
Safety first and foremost
In a children's room, safety is the first factor that we have to take into account. The ideal would be to have some type of lighting very resistant and, why not say it, preferably unbreakable. The wires of floor or table lamps should not hang freely because anyone running by could get caught and the least that could happen is that the lamp would fall to the floor and break. Of course, it is advisable to place safety covers on the sockets, avoid items with spikes, etc.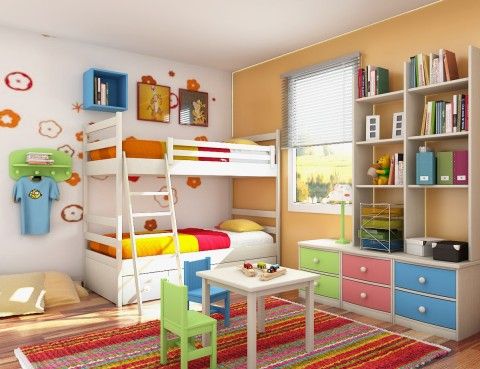 At this point, LED lighting offers the highest degree of safety. We can, for example, choose bulbs made of polycarbonate, a highly impact-resistant plastic that will prevent the room from being filled with small crystals if any accident occurs. In addition, this type of bulb does not contain toxic materials such as fluorescent bulbs and hardly emit any heat, so we avoid that a child can burn himself if he touches it. As with any other product we purchase, it is important that any lamp or bulb we buy has the CE and RoHS marking, which guarantees that it complies with European quality directives and does not contain toxic materials.
Lighting at all levels
As in any other space, lighting should be distributed according to the different functions it performs in the room. There are three basic types of lighting: general, accent and task lighting.
General lighting for a child's bedroom
There are a large number of children's ceiling lamps or wall lights on the market in the shape of a car, boat, star or the latest cartoon, to name a few. Although these motifs can be very funny, it is advisable to look for a more neutral design. This way we will avoid that the ceiling lamp, so fun and colorful, ceases to be so when the inhabitant of the room grows up a little.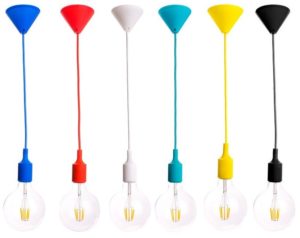 From Ledkia we recommend using ceiling lights or downlights, preferably of a warm tone, which will provide a pleasant and uniform light. Although in the rooms of older children we can use a general light that is not very powerful, in a children's room, the light intensity must be sufficient so that they can develop their games and activities comfortably. Another alternative is to combine several colored lamps creating a colorful and fun set of children's lighting.
Children's work lamps?
Indeed, this type of light is the one they will use to read or do their homework. A table lamp or a flexo will be more than enough to fulfill this task. In this case, we will opt for cool-toned lights that improve concentration and facilitate this type of tasks.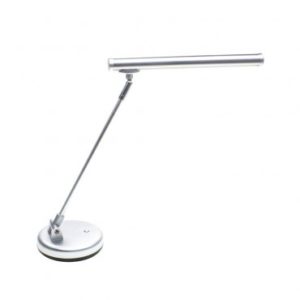 Accent lights
This is where design rather than practical issues come in. Although in any children's room there should be a general light and a study light, accent lighting is completely optional. Here we can choose to highlight some architectural element or decorative piece.
In summary, when lighting a children's room, as with all other rooms, we must consider what kind of activities are going to take place in the room and plan the lighting accordingly. It is also true that we can get carried away a little more and use children's lamps to turn lighting into something fun as well as practical.